Do More with Cloud
How much more? New services, new revenue and new efficiencies to start. (2:24min)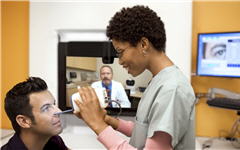 More on Cloud

A new study looks at the shifts in cloud-based service delivery and consumption. (PDF - 1.4 MB)
Visualize the savings with this cost-focused infographic.
Get a quick overview of our offerings and what they could mean to your business. (PDF - 424 KB)
Implementing Cloud
Learn how we partner with enterprise, mid-market, and service providers to implement the right cloud strategy for their business priorities.
We'll help you assess your challenges and identify your unique cloud opportunities.
We can make it easier for you to invest in the cloud with Cisco Capital financing.
Expert Insight
Michael Ortbals
Senior Vice President, Product Marketing, Cbeyond
"It's a huge benefit to have technology from one vendor throughout the stack."
Read the Case Study
Executive Connection
Where does Lew see the cloud heading? Tap into his insights and watch now.

Cisco Cloud Chief Technology Officer, Cisco
Executive Bios
About Cisco
Investor Relations