Cisco 2013 Annual Security Report
Read breaking analysis with a global perspective into evolutionary threats.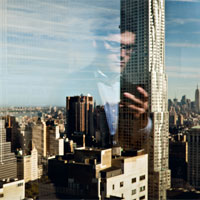 Cisco 2013 Annual Security Report
A reliable network firewall helps protect your business from unauthorized access, while permitting legitimate traffic - and is therefore, an essential component of any size network. However, as organizations continue to evolve and the workforce continues to become increasingly mobile and dynamic in nature, modern-day firewalls must also adapt.
Cisco offers firewalls to match a variety of needs, including:
For high-speed, data center environments, Cisco ASA 5585-X Adaptive Security Appliances and Cisco Catalyst 6500 Series ASA Services Modules. These products deliver MultiScale performance for maximum connections per second with the lowest overhead
For edge and campus environments, the Cisco ASA 5520, 5540, and 5550 Adaptive Security Appliances, as well as routers with integrated Cisco IOS Firewall
For small or branch office environments, integrated firewall and security in the Cisco Integrated Services Router Generation 2, the Cisco ASA 5505 and 5510 Adaptive Security Appliances, as well as the Cisco SA 500 Series Security Appliances
For virtualized environments, the Cisco Virtual Security Gateway for Nexus 1000V Series Switch
The needs of many organizations go well beyond traditional threat defense, which is why we also offer VPN technology, intrusion prevention, content security, and unified communications security in many of our firewall solutions, including the Cisco ASA 5500 Adaptive Security Appliance.
Learn how to deploy firewall, VPN, IPS, and content and voice security on Cisco ASA 5500 to address ever-changing threats. (1:44 min)
View Video Series
Firewall Security for Vacationers
Hilton Grand Vacations uses Cisco firewall security solutions to safeguard its business network and protect customer information.
Learn More
Firewall Filtering: Selectively Prevent Unauthorized Access
Firewall filtering at multiple internal and external network perimeters helps prevent unauthorized access to critical business information.
Read White Paper
Learn More
Cisco firewall products have evolved to meet the needs of today's borderless networks. From simple perimeter security with access control lists (ACLs) based on IP addresses, we now offer a number of advanced security services in products such as our ASA 5500 including Identity-Based Firewall Security in addition to Secure Mobility, Unified Communications Security, and Intrusion Prevention.
The role of security in the network is rapidly changing. The hard outer shell that firewalls provided in the past is now superseded by , security capabilities that are integrated into the very fiber of the network. Cisco's firewall and other security offerings, will continue to evolve as well.
Resources
Deploy Advanced Security for a Changing Threat Landscape
Close
Viewing this video requires the latest version of Adobe Flash Player with JavaScript enabled.
The Best of Security Newsletter
Security Connections delivers the latest offers, new features, and products each month.
Read Now
Gartner 2012 NAC Magic Quadrant
Cisco is positioned as a leader in Gartner's Network Access Control Magic Quadrant.
Read now
Meet BYOD Security Challenges
Close
Viewing this video requires the latest version of Adobe Flash Player with JavaScript enabled.