Cisco 2013 Annual Security Report
Read breaking analysis with a global perspective into evolutionary threats.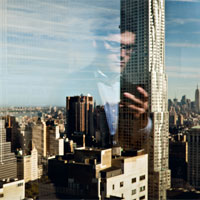 Cisco 2013 Annual Security Report
Security Management for Your Specific Needs
Managing network security solutions is often challenging. Accomplishing this in the changing landscape of mobile workers, virtual data centers, and cloud computing-based services adds more complexity.
To address these challenges, Cisco offers centralized operational tools, such as enterprise-grade Cisco Security Manager, to simplify and help you manage your entire Cisco network security deployment.
In addition, Cisco partnered with best-in-class technology vendors to deliver Security Information and Event Management (SIEM) systems that have been pre-tested and validated with Cisco security products.
This variety of management options give you the flexibility to choose the network security management solutions best suited to your environment and business needs.
Explore and choose from these Cisco and partner security offerings to find the products and services that meet your requirements.
Additional Resources
Product Portfolio
Meet BYOD Security Challenges
Close
Viewing this video requires the latest version of Adobe Flash Player with JavaScript enabled.