Cisco ONE Webcast on onePK
Learn how Cisco One Platform Kit can bring your applications closer to the network.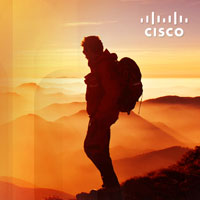 Early Access to APIs and Code
onePK will be in controlled availability soon. Sign up to be an early adopter.
Learn More
onePK is a key element within Cisco's announced Open Network Environment SDN strategy. onePK is an easy-to-use toolkit for development, automation, rapid service creation and more. It enables you to access the valuable data inside your network via easy-to-use APIs.
Build or extend applications across your routers and switches, to servers and new business platforms. Automate current services or create new ones on demand, when and where you need them and faster than ever. onePK makes your network more powerful and flexible while giving you the control you need.
onePK Is About Choice
The tools you already use: Eclipse, NetBeans, and more.
The language(s) you love.
Run it on any server or right in your network.
onePK Is About Possibilities
Our early adopters are using onePK for new applications, service automation, and more.
Customize route logic.
Create flow-based services such as QoS.
Enhance existing features.
Enable applications to adapt to changing network conditions such as bandwidth.
Automate workflows spanning multiple devices.
onePK Is About You
Flexible. Fast. Fun.
Close

Viewing this video requires the latest version of Adobe Flash Player with JavaScript enabled.