Meet the High-Bandwidth Demand
Build a network foundation designed to support the growing demand for high-bandwidth services. (2:45 min)
Managed Metro Ethernet Service Video
Video Data Sheet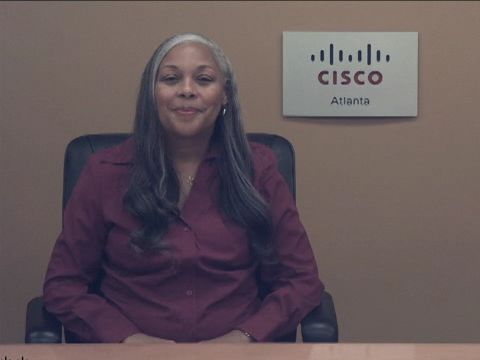 Build a network foundation designed to support the growing demand for high-bandwidth services. (2:45 min)
Viewing this embedded video requires the latest version of Adobe Flash Player with JavaScript enabled.
Get the Flash Player
Capture New Revenue with Managed Ethernet
Offer new, value-added services within your existing network infrastructure with Cisco Managed Metro Ethernet solutions. These solutions are based on the carrier-class Ethernet standard. They represent coverage over a metropolitan or regional area, or delivery of wide area services.
Enhance Ethernet Services
Use these solutions to extend Ethernet service from the LAN to connect subscribers and businesses to a WAN through an IP/MPLS VPN or to provide Internet access.
Cisco Managed Metro Ethernet services help you:
Capture new revenue streams: Opt for either a private Ethernet over a SONET/SDH circuit or a shared Layer 2 Ethernet offering to access value-added Layer 3 services.
Maintain existing ATM and Frame Relay services: Optical and metro Ethernet services work with existing infrastructures, saving you money.
Increase profitable services: In addition to basic connectivity and access, you can deliver premium services such as IP VPN, managed IP telephony, and video support, which also differentiate your services.
Enhance the Customer Experience
Cisco Managed Metro Ethernet services are provided over a dedicated IP backbone network to help ensure fast, reliable service. The IP backbone:
Delivers high-speed, region-to-region connectivity and direct access to the Internet
Allows for visibility of the regional systems by a network operations center (NOC)
Improves the customer experience by using a private, managed network to route traffic
Delivers tailored service levels, from "best effort" to "prioritized"
The network supports a full range of services, including voice, broadband, IP VPN, virtual private LAN service (VPLS), Ethernet, ATM, and Frame Relay. Carrier-class features include:
Scalability
Operation, administration, and maintenance (OAM) and remote operations
Mesh topology and restoration mechanisms
In-service operations and upgrades
In addition to Layer 3 MPLS VPN services, the network must be able to simultaneously deliver the following services:
Layer 2 VPN E-Line
Ethernet private line (EPL)
Ethernet virtual private line (EVPL)
E-LAN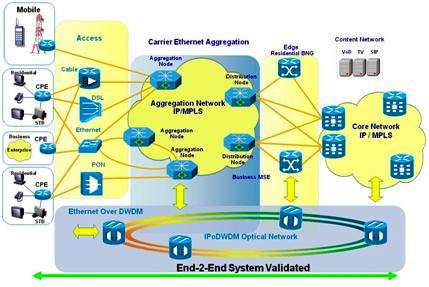 Figure 1: Typical Cisco Managed Metro Ethernet Architecture

Cisco IP Next-Generation Network (IP NGN)
The Cisco Managed Metro Ethernet service portfolio builds upon the IP NGN infrastructure and offers significant advantages in cost and simplicity and in facilitating convergence.
Cisco Access and Aggregation Devices
Deliver home "triple play" services and business VPN services with Cisco switches, including Cisco Catalyst 2950 and 3550 Series, and Cisco ME 3400 Series Ethernet Access.
Cisco Integrated Services Routers
Using comprehensive routing and switching management, these routers improve your network with unified network services, integrated security, mobility, and application intelligence.
White Papers
(1)
Relevant Products
Find details about hardware devices, software applications, and specialized components that relate to your networking solution.