Gain Control of Your Cloud Services
Cisco provides efficiency, automation, and control for dynamic cloud networks.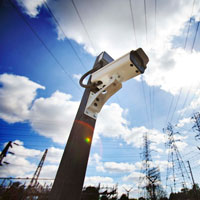 Gain Control of Your Cloud Services
Cisco CIO Offers Insight on Private Cloud
Close
Viewing this video requires the latest version of Adobe Flash Player with JavaScript enabled.
Automation and orchestration are critical to delivering IT as a service. Cisco provides our own cloud management offerings and integrates with a growing portfolio of partner solutions which exploit the full advantages of Cisco's data center architecture.
Cisco's unified data center environment has open APIs that integrate Cisco UCS with the cloud management solution of your choice.
Cisco Solutions
This powerful solution provides a self-service portal, service catalog, policy-based controls, orchestration, and automated provisioning for Cisco UCS as well as heterogeneous IT environments across both virtual and physical infrastructure. The results? More agile and cost-effective IT, with faster time to market for your cloud deployment.
Network Services Manager is a new policy-based solution for organizing, configuring, and deploying network services and resources into a flexible cloud computing infrastructure. This network abstraction layer allows you to deploy individual components as network "containers" to speed deployment and simplify management.
Cloud Management Partner Ecosystem
This solution enables quick provisioning of on-demand infrastructure services across networks, computing, storage, and applications.
This solution provides auto-discovery, monitoring, and provisioning capabilities to manage Cisco UCS along with network and storage to deliver physical and virtual infrastructure as a service.
This solution automates physical and virtual infrastructure as a service through integration with the Cisco UCS API to easily manage bare metal compute resources and virtual machines.
This solution works with Cisco UCS to automate routine tasks performed on the physical infrastructure as part of cloud service delivery, including zero touch provisioning of physical compute resources.