Deliver Hosted VoIP
Earn more by offering your small business customers a multifeatured hosted VoIP phone system that reduces onsite implementation and management costs.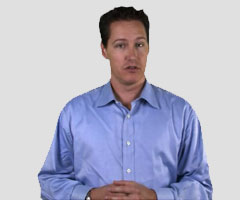 Deliver Hosted VoIP
Close
Viewing this video requires the latest version of Adobe Flash Player with JavaScript enabled.
Hosted VoIP for Small Business
Service providers can now benefit from delivering hosted voice-over-IP (VoIP) services to small business customers with a complete, reliable, cost-effective customer premises equipment (CPE) solution. Cisco Hosted Small Business (HSB) Communications consists of Cisco switches, phones, and routers working together with major third-party call-control platforms.
Highlights
System-level integration with validated Cisco CPE deployment scenarios
Documented interoperability with call-control vendors
Standards-based provisioning, including support for TR-069, and DHCP Option 66
Complements current service offerings
Benefits
Complete hosted VoIP solution
Deliver end-to-end services
Simplified configuration
Increased revenue per user
Reduced implementation and management expenses
Reliable Cisco support for you and your customers.
Visit Partner Central for more information.
Cisco Hosted Small Business Communications


Cisco Hosted VOIP Architecture
Click to enlarge image
System tested, documented provisioning
Industry-leading quality of service (QoS) enabled for VoIP
Back-up Session Initiation Protocol (SIP) proxy server
Routers
Cisco IAD880 and Cisco IAD2400 Series Integrated Access Devices
The Cisco IAD880 Series Integrated Access Devices are fixed-configuration customer premises equipment (CPE) for providers of managed voice and data services to small businesses.
Cisco Small Business Pro SRP 500 Series Services Ready
Service providers can more easily create, provision, and deploy premium revenue-generating services to small businesses with these flexible, competitively priced WAN CPE devices with embedded intelligence.
Cisco Integrated Services Routers Generation 2 (ISR G2)
These routers deliver highly secure, reliable, and scalable multiservice integration on a single, modular platform.
Switches
Cisco Small Business 300 Series Managed Switches
This broad portfolio of affordable, fixed-configuration, managed switches provides a reliable foundation for small business networks, offering from 8 to 52 ports, Fast Ethernet or Gigabit Ethernet connectivity, integrated security, quality of service (QoS), and Power over Ethernet (PoE).
IP Phones
Cisco Small Business SPA300 Series IP Phones
These basic IP phones offer a full set of features everyone can use. You get the benefits of IP telephony while keeping costs low.
Cisco Small Business SPA500 Series IP Phones
This comprehensive portfolio of small business phones provides a high-quality multimedia user experience with an intuitive menu, monochrome or color display, and high-definition audio for superior voice quality.
For Partners
Log in to access tools and resources specifically designed for Partners who want to get the most out of the Cisco HSB Communications solution.
Log In