Reduce Server Acquisition Costs
Take advantage of limited-time Hot Deals on Cisco UCS blade and rack servers.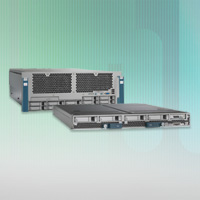 Server Prices with Cisco Build and Price
Reduce your costs with Cisco Unified Computing System (UCS) Smart Plays, which offer attractive pricing on select Cisco UCS blade and rack server bundles. Cisco UCS servers combine exceptional performance, versatility, and scalability to help you with your most demanding applications.
Now it's easier than ever to purchase promotional bundles through our new online presence, Cisco "Build and Price." Cisco UCS Build and Price offers you a simplified approach to building and pricing UCS server configurations. With an intuitive user interface, you can easily find server prices, see the hottest deals, and customize your solution to best meet your needs, with rapid fulfillment provided by a certified Cisco Reseller.
Smart Play Featured "Hot Deals"