Cisco Prisma D-PON Solution
Mark Palazzo, VP and general manager of the Cisco Access Network Business Unit, discusses Cisco portfolio enhancements from the Cisco Prisma D-PON solution launch. (5:08 min)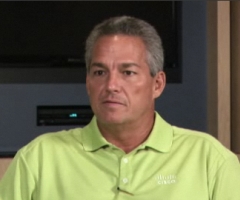 Cisco Prisma D-PON Solution
Close
Viewing this video requires the latest version of Adobe Flash Player with JavaScript enabled.
Extend Your Network with Next-Generation Access
The Cisco Visual Networking Index indicates that 90 percent of consumer IP traffic will be video by 2013. So, the next-generation access network has to be dynamic enough to accommodate the increase in traffic on the service provider network. It also needs to deliver service to more consumers wherever they are, whenever and on whatever device they want it.
Reach More Devices
Cisco provides many next-generation access solutions to enhance your existing access network and accommodate the explosion in bandwidth. The Cisco solutions also help enable other next-generation access solutions such as FTTH and wireless to reach more devices and more homes.
Stay Competitive
Regardless of the mix of services that you plan to launch for future growth, you need increased capacity and performance from existing hybrid fiber-coaxial (HFC) bandwidth. It is critical for you to support emerging, next-generation services to remain competitive, and Cisco Next-Generation Access solutions can help.
Cisco Prisma D-PON
This new FTTH passive optical network solution is the ideal union of proven HFC services and the powerful, flexible, low-maintenance architecture of an all-fiber network.
Cisco Cable ServiceMesh Solution
This end-to-end solution architecture dynamically provisions subscriber access and new value-added services with a high level of security across wireless mesh networks.